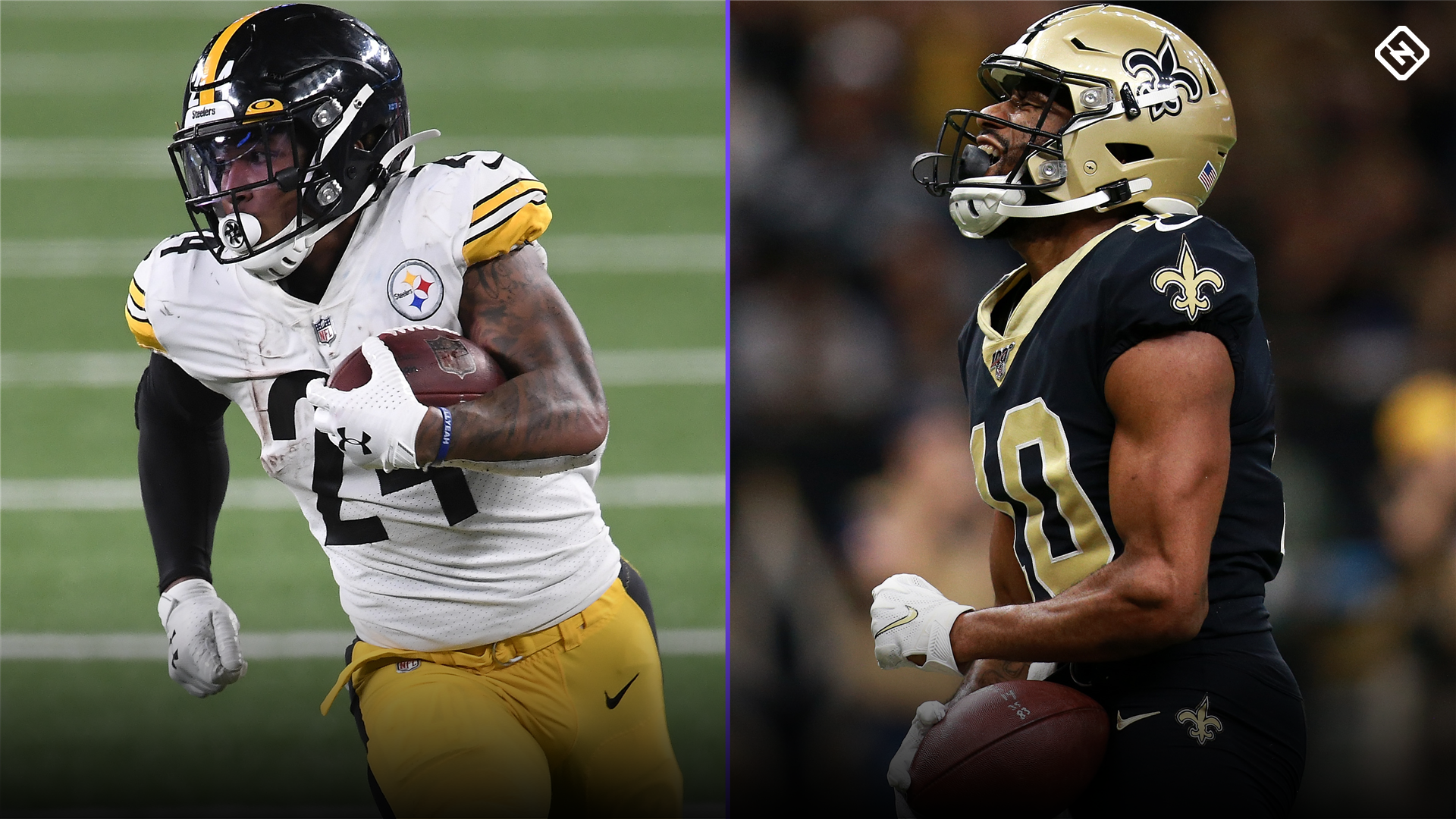 Week 2 is already here and the owners of the fantastic football are really happy to see it. As great as Week 1 is, it's incredibly hard to predict what will happen in the opening week of the NFL season, and this year it was especially hard to figure out because there was no pre-season. But playing under a belt makes it a little easier to make difficult composition decisions and identify sleepers that can be included in key choices, especially if you're lucky enough to clog handcuffs / trauma fillers like Benny Snell Jr. (James Conner) and Tre'Quan Smith (Michael Thomas) from the waiver wire.
In addition to traumatized fugitives, we have several stable veteran defenders playing in good matches, young RBs appearing in bigger roles, and passing options that should start in even tougher-looking matches.
WEEK 2 STANDARD MODES:
Defender | Running back | Wide receiver | Strict end | D / ST | Kicker
With the highest defense, the strategy always remains the same. Choose teams that fight weak crimes or violations with holes that can be exploited. Don't rely on everything from the team's Week 1 performance as it may come back when you bite, but it's usually easy to find defensive defenses with good matches (at least on paper).
All of these refuges have some level of risk, but they can certainly be good options in year-round fantasy leagues, depending on your situation. Obviously, you're not going to catch one of these guys' pins, but if you want a hidden flex option, one of these players can stand out. Feel free to start in DFS as much as you want to stand out from GPP tournaments.
MORE 2 WEEKS :: Chest | Start them, sit down
Week 2 Fantasy Sleepers: Running Back
Benny Snell, Steelers v. Broncos (Jacob Camenker). James Conner suffered an ankle sprain at week 1, and although he will play this week, there are still question marks. He wasn't as effective against the giants as he carried the ball six yards nine times. Snell looked much better when 19 attempts collected 113 yards. The Broncos just worked well in slowing down Derrick Henry, but Snell performed well on the Giants' defensive line. He should have similar success against the Broncos and deserve a flexible point even with an active Conner.
Ronald Jones, Buccaneers and Panthers (Vinnie Iyer). Jones looked better than expected, beating Leonard Fournette, and he will retain that status in a match that was simply abused by Josh Jacobs.
Antonio Gibson, Washington @ Cardinals (Matt Lutovsky). At week 1, Gibson played a second violin for Peyton Barber (seriously, that guy?), So his owners could have soured it. Expect to bounce off the Cardinals defense, which allowed seven catches for 121 yards and two TDs to the back of a 49ers tail, as well as another 98 rushing yards in 22 carry. Yes, a lot of this output has been won by 76-field TD winner Raheem Mostert, but there are still holes in Arizona against universal RBs.
WEEK 2 NFL MFF MONEY LINE:
Yahoo | DraftKings | FanDuel
Week 2 Fantasy Football Sleepers: Quarterbacks
Jimmy Garoppolo, 49ers @ Jets (Camenker). In Week 1, the 49ers didn't have the best weapons in Deebo Samuel and Brandon Aiyuke (and George Kittle was shocked), but that didn't stop Jimmy Garoppolo from scoring 19.3 fantasy points. He gets a great match against the weak Jets defense, which gave Josh Allen (28.2) the third most QB point last week, so feel free to trust him as a propeller if Kittle is away.
Philip Rivers, the Colts and the Vikings (Iyer). The Vikings may recover a bit before the run, but without Danielle Hunter's front and a new-looking side, Rivers will once again have a lot to play in the scoring game.
Ryan Tannehill, "Titans vs. Jaguars" (Lutovsky). Why are we all so worried about Tannehillo? – Because the Titans are a running team! Yes, say it in his game magazine, which shows he had at least two total TDs in the last 11 regular season matches. His ceiling may not be as high as some of the larger QBs (especially with AJ Brown), but his floor is as high as anyone who isn't on the consensus list of three or four signal callers. Jaguars' defenses remain vulnerable, so expect another good Tannehill game.
WEEK 2 PPR ADVERTISING:
Defender | Running back | Wide receiver | Strict end | D / ST | Kicker
Week 2 Fantasy Football Sleepers: wide receivers
Darius Slayton, Giants @ Bears (Camenker). Slyyton seems to be Daniel Jones' favorite receiver and grabbed two TDs in a tough 1-week race against the Steelers. The Bears may put Kyle Fuller on him, but Slyyton should still find a way to open up and possibly score again to be a good WR3 / flex game, especially if the Golden Tate reappears.
Emmanuel Sanders, Saints @ Raiders (Iyer). None of Michael Thomas raises him to the first WR, and his familiar former Broncos big game threat allows him to bet well in Las Vegas.
Tre'Quan Smith, Saints @ Raiders (Lutovsky). None of Michael Thomas promotes Smith to New Orleans WR no. 2 – and possibly attack / red zone target no. 1. In fact, Smith is probably fourth in terms of targets under Sanders, Jared Cook and Alvin Kamar, but he is the best broadband for the "big" saints. It's unclear if Drew Brees still has the strength to actually take advantage of Smith's great talents, but in this favorable match he should see more targets, making him worth a blow like a boom or a chest in WR3 / flex.
WEEK 2 NFL DFS TOURNAMENT LINES:
Yahoo | DraftKings | FanDuel
Week 2 Fantasy Football Sleepers: A tense end
Noah Fantas, Broncos @ Steelers (Camenker). On Monday night, Phanth saw six Drew Lock targets and turned them into five catches, 81 yards and a TD, all of which were team-tall. The Steelers' defense is tough, but Evan Engram had some open options against them – he just dropped the ball (literally). Fant should continue to play well, especially if Courtland Sutton returns to ruin some of the defense's attention.
Dallas Goedert, Eagles vs. Rams (Iyer). The Cowboys have tried to exploit the rams in the middle of the field, and the Goedert will be busy with wider troubles.
Logan Thomas, Pantheros vs. Raiders (Lutowski). Usually we don't like to pick a sleeper who may have peaked a week ago, but Thomas looks like a real deal after eight 1-week targets. Arizona hosted the grim George Kittle last week, but it's still a team that has historically done a bad fight against the TE position in 2019.
WEEK 2 MFF: The best stacks | The best values | Lineup Builder
Week 2 Fantasy Sleepers: Defense
Tampa Bay Buccaneers v Panthers (Camenker). The Panthers may have just lost 30 points to the Raiders, but Las Vegas has one of the worst defenses in the league. The Bucs will be motivated to win after a disappointing first week's defeat to the Saints, and they have the talent needed to face pressure early and often at Teddy Bridgewater.
Arizona Cardinals v. Washington (Iyer). Between Chander Jones, Isaiah Simmons, Buddha Baker, and Patrick Peterson, there are enough game developers to force some of Dwayne Haskins 'big mistakes in playing catch-up against Kyler Murray.
Cleveland Brown v. Bengals (Lutovsky). At best, Cleveland is mediocre, but we like our chances when the defense is playing against a rookie QB for a short break in Week 2. We would like to have more fans in the stands, but without the pre-season, Joe Burrow's turnover for this game will be even more bleak.